Hey there,
I'm happy to report that we've revamped our importing algorithm. Actually "revamp' is an understatement as we rebuilt it over the past week and a half!
We have been testing it with known files that were experiencing issues and we've successfully imported up to 15,000 records, although we'll keep testing this. Theoretically speaking there should not be a limit on the number of records.
Please note these few things as you import your files:
1. Your records will show in Uptics when the entire file is completed processing. Previously the records were imported in real-time.
2. At this time, we are processing 2000 records per hour. If you're importing larger files, it will take some time to complete. We will work to slowly increase the processing limit as we are more comfortable with the performance. To see the progress you can do so following the instructions in the image below: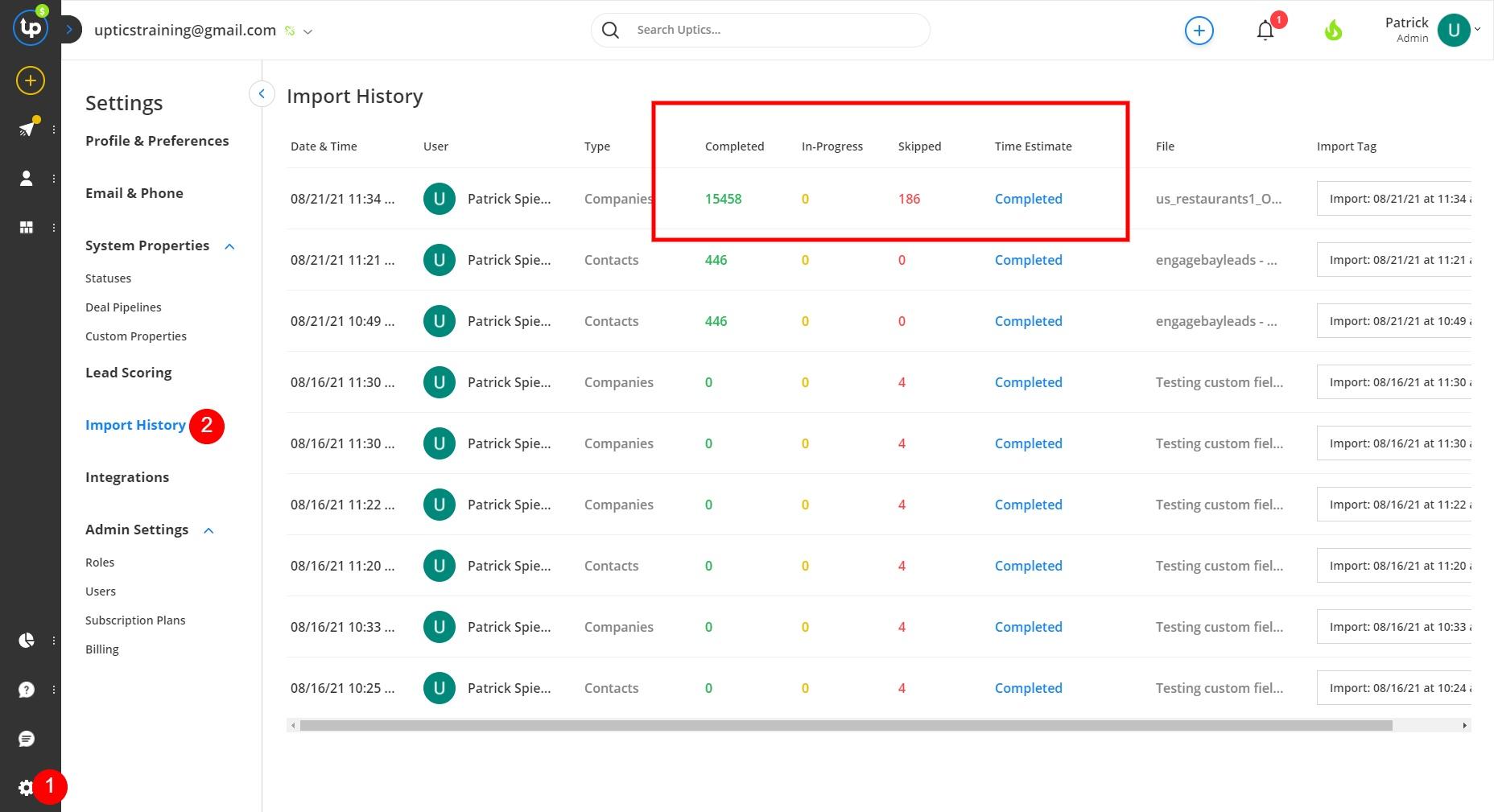 Also, we are working on these enhancements to the import process as well!
1. Allowing more than just .CSV files.
2. Assigning contact owners during the import process
3. Importing records to a specific lead list
4. Auto-detecting fields
5. And various others!
If you experience an issue with importing please contact us in the chat widget and we'll assist any way we can.
Thank you!